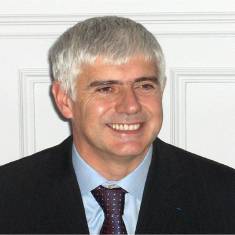 Recommandation from M. Laurent Lafarge,
Président of Anevia and
Former Vice-Président of Monaco Telecom,
Former President of Lucent Technologies France
« Eliane has been able to help us building a comprehensive plan from strategic objectives to detailed actions and measures encompassing executive team building, communication scheme towards people, and business qualification of the target markets as part of our business transformation activities.  
She has an excellent business acumen, works with executives as a clear peer and shows as well an ability to act as career coach. 
I enjoyed a lot this entire year of cooperative and unprecedented work.
All my senior team was enthusiastic about her and would be keen to recognize her instrumental contribution to some of our key successes.
I would strongly recommend her to any executive facing the challenge to launch a change management or a transformation plan. »
Eliane's main qualities: « high degree of efficiency, ethics, creativity »
Laurent LAFARGE – November 2009
Laurent Lafarge requested Eliane's support several times.